Then Adequate Solution
is made for you
Adequate Solution the 1st Web portal dedicated to Business Analysts in search of methods and tools to secure the analysis of Business requirement and match their business needs with the appropriate solution.

Check consistency of your Business Requirement, make sure you have identified all key stakeholders, as well as potential risks or required capabilities prior to start elicitation. Keep solution requirements constantly consistent with the initial Business objectives that support your Business Case.
Release 2.5 is now live !
Stakeholder and component maps can be edited by drag and drop
Changes can be made on a selection of objectives
You can connect by using your email as well as your Id.
190 referenced solutions to date - Last referencing : 2016-03-06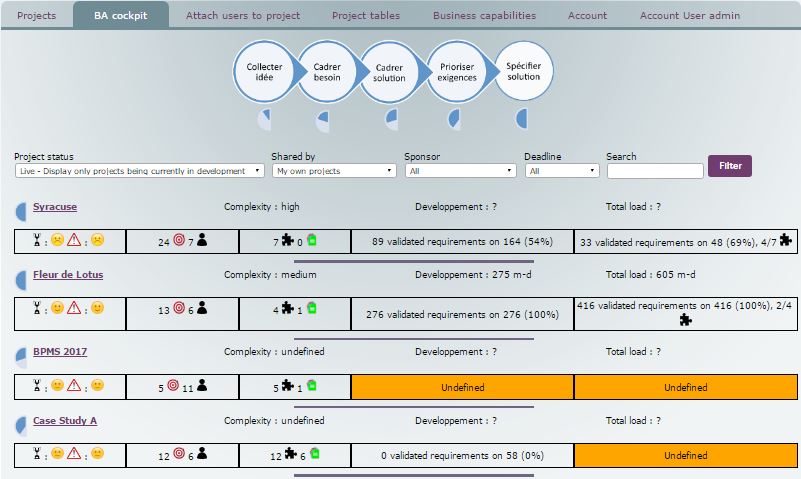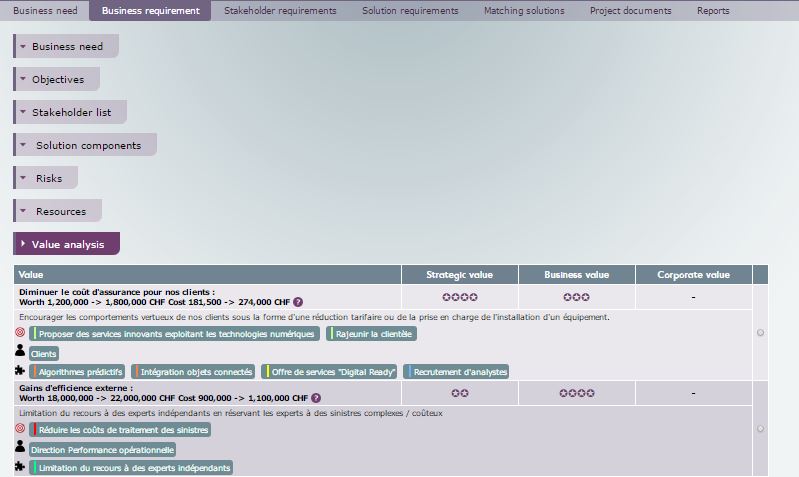 Key features
include
Private collaborative workspace for project teams
Business Analysis best practices : Stages, deliverables, techniques, all IIBA BABOK compliant
Using AdS Platform,
you will
Save time in eliciting Stakeholders requirements
Secure your requirement list following Business Analysis best practices canvas
Secure your Request for Quotes with a targeted list of potential solutions matching your needs
IIBA®, the IIBA® logo, BABOK® and Business Analysis Body of Knowledge® are registered trademarks owned by International Institute of Business Analysis.